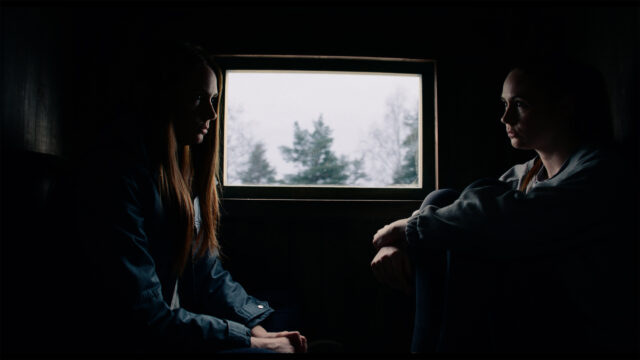 When Sarah (Karen Gillan) discovers she's dying, she does what many others in her situation have done before: she decides to clone herself so that, when the time comes, her double can pick up where she leaves off. But things don't go that smoothly, as the trailer for "Dual" reveals. Sarah finds out she's not actually dying, and she will have to defeat her clone in a battle royale if she wants to continue living.
It's decided that "the duel to the death will be in approximately one year." Sarah and her clone will duke it out gladiator-style and whoever survives will "win" Sarah's life. It's a brutal system, but having another Sarah in the world is apparently untenable. "Can't have two of you walking around forever," Sarah's told. "That'd be ridiculous."
In the interim, the clone wastes no time in hijacking Sarah's life and wooing her boyfriend (Beulah Koale). ("Even if I can't be with her, I don't want to be with you," he tells Sarah.) And with the help of Trent (Aaron Paul), Sarah prepares for the duel, learning how to make the most of any weapon at her disposal — guns, knives, even her own body.
"Taking over my life was the plan," Sarah tells her clone, "not stealing it."
You can catch Gillan in "The Bubble," a comedy centering on the cast and crew of a film shooting in a pandemic bubble that hits Netflix April 1. The "Doctor Who" alumna's recent credits include "What If…?" and "Gunpowder Milkshake." Next, the "Guardians of the Galaxy" actress is reuniting with "Selfie" creator Emily Kapnek for the Disney+ animated musical series "Rhona Who Lives By the River."
"Dual" will be in theaters April 15.