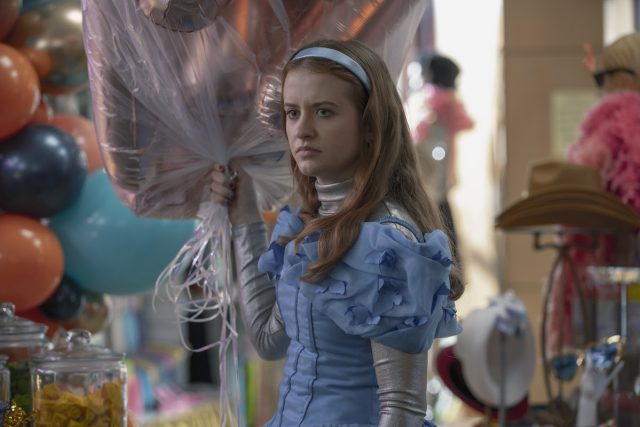 "I'm scared nothing will change, and then I won't even have hope — I'll just have me,"  Máiréad Tyers ("Belfast") confesses in a new trailer for "Extraordinary." Living a normie life surrounded by the likes of Marvel heroes, Jen (Tyers) wonders when it will be her turn to shine, and begins to fear that this moment will never come. She's living in a world where everyone develops a superpower on their 18th birthday, but her 18th birthday has come and gone, and she remains powerless. The 25-year-old is stuck in a dead-end job and feels unable to find her place in the world without a power.
Described by a pal as a "brave little soldier," Jen retorts, "I'm not, like, terminal." But she wants a power. She wants one "so badly" that she decides to venture to a clinic that promises to lead her on a "power journey." Jen has spent years fuelled by the hope that her power will come and is terrified by the prospect that she'll find out it won't — that she's she's stuck being herself.
Created by Emma Moran ("Have I Got News For You"), "Extraordinary" launches on Hulu January 25.