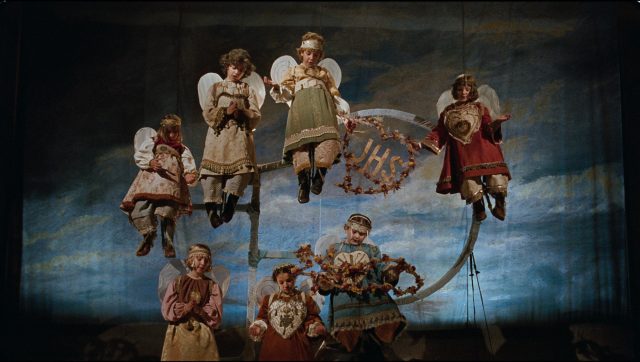 Seventeen girls attending a boarding school run by nuns face a major dilemma in "Le Pupille." Billed as a "tale of innocence, greed, and fantasy," Alice Rohrwacher's Disney+ short film sees the girls choosing between satiating their own desires and making a gesture that they're told will please God.
When a cake made with 70 eggs makes its way to the school at Christmas, the nuns are stunned. The indulgence in "such hard times" is described as "madness" and "a waste" in a new trailer for the project. "I have a proposal for you," a nun tells her pupils: "sacrificing your slice of cake and offering it as a pledge to Jesus."
"The ways of destiny," we're told, "are endless."
"I like the fact that the moral of this story is a bit bizarre," Rohrwacher has said. "On the one hand, we had a Christmas story, and on the other, we had a lot of fantasy, imagination — my imagination and the viewer's imagination."
Rohrwacher's credits include "Happy as Lazzaro" and "The Wonders."
"Le Pupille" hits Disney+ December 16.