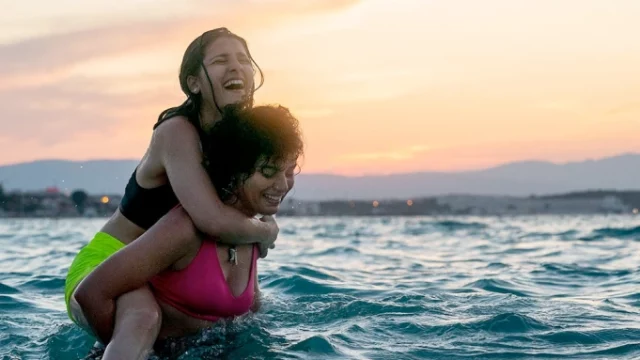 Sally El Hosaini follows two sisters from war-torn Syria all the way to the 2016 Rio Olympics in "The Swimmers." A new trailer for the inspirational drama based on a true story, introduces us to Yusra (Nathalie Issa) and Sara Mardini (Manal Issa), competitive swimmers whose lives are upended when things spiral out of control in Damascus. We see them fleeing gunshots and explosions, and coming to the realization that they'll need to leave their country and loved ones behind. The sisters are seeking safety as well as chasing their Olympic dreams.
The spot shows the twosome embarking on a treacherous journey from the Turkish coast to Europe aboard an inflatable boat with other refugees. They quickly realize that the vessel can't support the weight of all of its passengers, so Yusra and Sara resort to swimming.
When they eventually arrive in Germany, the sisters begin training with a local coach who reveals that an Olympic refugee team is being formed. "Swim for me. For everyone who died trying to find a new life. Swim for all of us," Sara tells Yusra.
El Hosaini made her feature debut with 2012's "My Brother the Devil."
"The Swimmers" made its world premiere at this year's Toronto International Film Festival, where it kicked off the fest. The film opens in select theaters November 11 and launches on Netflix November 23. El Hosaini wrote the script with Jack Thorne.