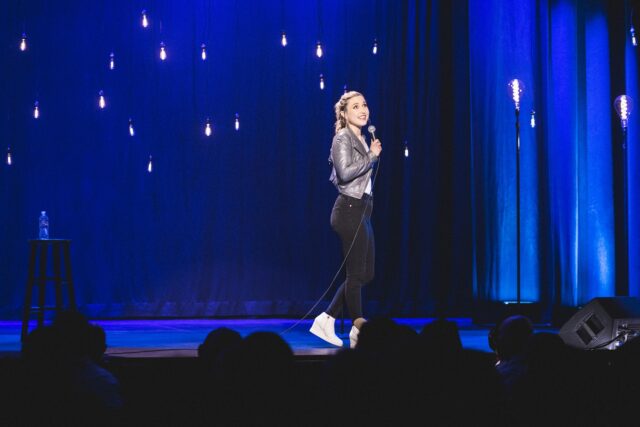 Taylor Tomlinson is back with another stand-up special. The "Last Comic Standing" alumna is following up 2020's "Quarter Life Crisis" with "Look At You," an intimate look inside her struggles with mental health. "If you're like, 'What's serotonin?' don't worry: you have enough," she says in a new trailer for the Netflix title.
The spot explores the comedian's feelings about life on antidepressants. "I do feel like myself," she emphasizes. "I just feel like now someone's sitting on me going, "Shhh. Stop talking. You will ruin everything." She also recalls being warned about the side effects of medication, specifically that her "sex drive might go down." She reveals, "I can't tell if my sex drive is lower or if my self-esteem is just higher now. Am I not in the mood or do I just not need the validation?"
"Taylor Tomlinson: Look At You" launches on Netflix March 8.