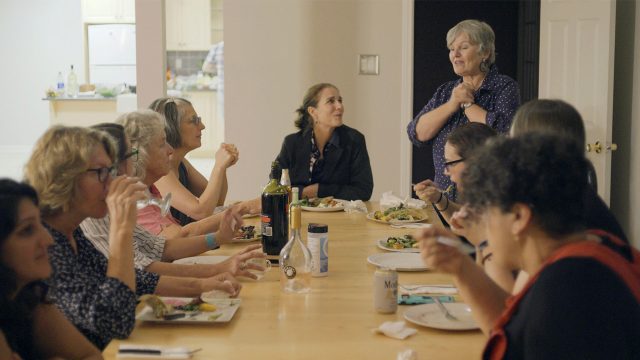 "Mobilizing is really hard when you're scared and you're censored," we're told in a new trailer for "Plan C." Tracy Droz Tragos' latest doc sees a group of blue state advocates, midwives, and doctors working to increase access to abortion pills in the United States. Comparing themselves to a "drug cartel" to help people, the network aims to bring more reproductive freedom to folks regardless of where they live, spreading the word about how and where to buy abortion pills online.
"Plan C" offers an inside look at their work between 2020 and the overturning of Roe in 2022.
Tragos previously tackled abortion in 2016's "Abortion: Stories Women Tell." Her other docs include 2021's "The Smartest Kids in the World" and 2014's "Rich Hill," which won Sundance's Grand Jury Prize for U.S. Documentary.
"Plan C" made its world premiere at Sundance Film Festival. No word on a release date yet.