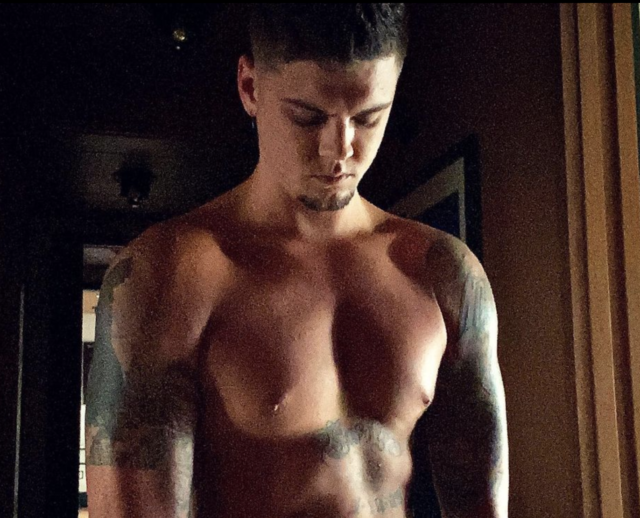 Tyler Baltierra is about to star in a brand new reality show.
First, however, the long-time reality star is here to show off his brand new body.
The Teen Mom star — who shares three kids at home with wife Catelynn Lowell — shared his latest body transformation on Instagram on Thursday.
"OFFICIALLY DONE with this cut," he wrote in an August 11 post.
"I managed to drop 24 POUNDS while maintaining the strength I built while I was gaining!
Tyler has been open for awhile about his weight loss journey.
As he described in March, the goal has always been to both shed pounds and pack on muscle.
Based on the before-and-after photos below, it's safe to say he's accomplished these goals, wouldn't you say?
How damn, Tyler!
While uploading this split image photograph, Tyler noted for observers that the top one was taken at the end of March … while the snapshot at the bottom is his most recent (and handsome!) one.
"I'm pretty happy with the results," Baltierra said.
"It makes me even more pumped to see how the next cut goes after I'm done bulking again!"
Tyler also thanked who we presume to be his personal trainer and nutritionist in the post.
He also wrote:
"I did decide to shift my goals a little & focus more on aesthetics/muscle building for this next bulk cycle, rather than strength building (like I was doing before).
"I still have a long way to go until I reach my ultimate goal.
"But I promised myself that I would post more about my fitness journey, because It helps keep me accountable & I get questions about it from you guys all the time lol."
Tyler and Catelynn have been together since high school, but are clearly still horny for each other.
They often share NSFW texts that leave followers jealous of their relationship.
We'll get to see a lot more of this romance play out on TV this fall, meanwhile, because Catelynn has signed on for Teen Mom: The Next Chapter.
It will premiere on September 6 and it will follow around women from both Teen Mom 2 and Teen Mom OG.
It will feature Amber Portwood (Teen Mom OG), Ashley Jones (Teen Mom 2), Briana DeJesus (Teen Mom 2), Baltierra (Teen Mom OG), Cheyenne Floyd (Teen Mom OG), Jade Cline (Teen Mom 2) and Maci McKinney (Teen Mom OG).
As explained by Variety in its feature this week on the upcoming series:
The 15-episode show will follow the moms as they face the reality of parenthood as each are in many different stages.
While some have children still in diapers, others are now mothers to teenagers.
He shares four kids together with Catelynn:
11-month-old Rya, Novalee, 7, and Vaeda, 3.
They're also the biological parents of daughter Carly, 12, who was born in 2009 and put up for adoption.
The couple appeared together on 16 & Pregnant in 2009 and Teen Mom OG.