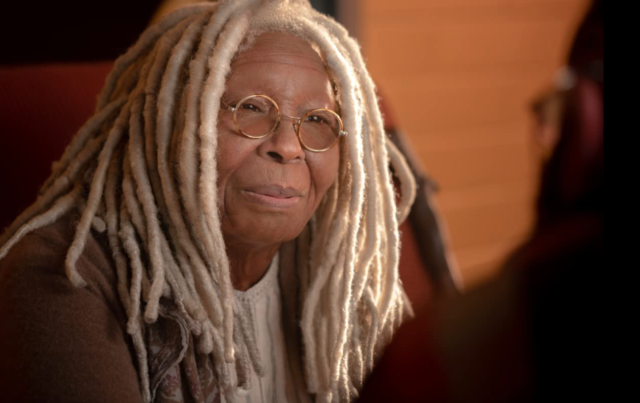 Whoopi Goldberg and Danielle Deadwyler ("Watchmen") have joined the cast of Chinonye Chukwu's "Till," which follows Mamie Till-Mobley in the aftermath of the murder of her 14-year-old son, Emmett Till. As Variety reports, Deadwyler will portray Till-Mobley and Goldberg will play Till's grandmother, Alma Carthan.
Till, a Black Chicago native, was visiting relatives in Money, Mississippi, when he was abducted, tortured, and shot in the back of the head by two white men, Roy Bryant and J.W. Milam, in 1955. His body was then thrown into the Tallahatchie River. Emmett's killers believed he had flirted with Bryant's wife. They were acquitted by an all-white jury and later admitted to the murder, knowing that double jeopardy would shield them from punishment.
Till-Mobley helped spur the civil rights movement by demanding an open-casket funeral for her son — she wanted "the world to see what they did to [her] baby." Tens of thousands of people viewed Till's body, and pictures of his casket and funeral were circulated across the country. Till-Mobley also shared the story of her son on a successful NAACP tour. Till's original casket is now housed in the Smithsonian Museum of African American History & Culture.
Written and directed by Chukwu, "'Till' chronicles Mamie's decision to have an open casket at Emmett's funeral and to allow Jet magazine publish David Jackson's funeral photos, in order to ensure people everywhere saw the true horrors of her son's murder," Variety summarizes. "The decision from the grieving mother was a galvanizing moment that led to the creation of the civil rights movement."
Hailing from MGM's Orion Pictures, principal photography on the film will kick off in September in Atlanta. Goldberg and Barbara Broccoli are among the producers.
"We have waited a very long time to bring this historically necessary important film to people," Goldberg said. "And as we watch the repression of American History when it comes to people of color it makes it even that more important. I couldn't be with better people."
"It is a gift to learn the legacy and intimacies of our ancestors, those familial and communal, as is the life of Mamie Till-Mobley, a public leader and mother of the movement," stated Deadwyler. "I am charged with humility and great will to embody her life at such an integral moment of personal tragedy and political rebellion, a boon to the civil rights movement, and to represent the joy in the love and life shared between Mamie Till and her beloved Emmett Till," she continued. "I am grateful for the women who support me as the one to carry the labor of this embodiment and as an inheritor of such a lineage. Much gratitude for Chinonye Chukwu, Barbara Broccoli, Whoopi Goldberg, [Orion's Alana Mayo, and MGM's Pam Abdy], amongst many others, for the undertaking we seek to uplift and transfigure with this film."
Chukwu added, "I'm honored to be partnering with MGM's Orion Pictures and an incredible producing team in telling a story that will delve deeply into the humanities of Mamie and Emmett, the love and joy they shared, and the activist consciousness that grows within Mamie as she seeks justice for her son. I'm thrilled to be working with Danielle, a powerhouse of an actor, who will bring a brilliant complexity and groundedness to her portrayal of Mamie. And it is a dream come true to be working with the legendary Whoopi Goldberg, especially in telling this story."
Till-Mobley, who died in 2003 at the age of 81, is also the subject of the first season of ABC's forthcoming anthology series "Women of the Movement." Gina Prince-Bythewood is directing the premiere and Marissa Jo Cerar is serving as creator and exec producer.
Deadwyler counts "The Haves and the Have Nots" and "P-Valley" among her credits. You can see her later this year in the Netflix Western "The Harder They Fall." Goldberg, the first Black woman to achieve EGOT status, will return as Deloris in Disney+'s "Sister Act 3." "The View" co-host's recent credits include "The Stand," "Staged," and "Marvel's M.O.D.O.K."
Chukwu has previously directed features "Clemency" and "alaskaLand" and an episode of "Sorry for Your Loss." The former won the the U.S. Grand Jury Prize: Dramatic at Sundance 2019.