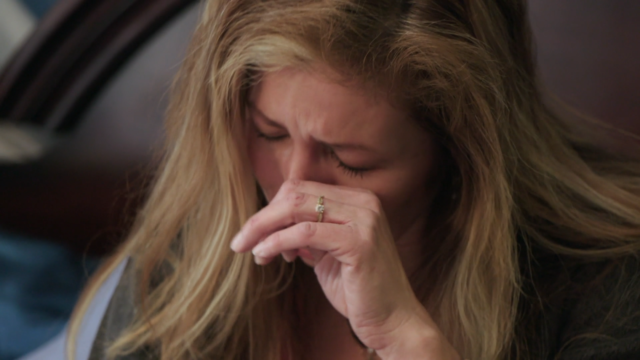 Last month, 90 Day Fiance Season 9 villain Mohamed Abdelhamed's texts went public.
He appeared to be cheating on and plotting to leave Yvette Arellano once he got his green card.
Yve has not confirmed much. She did ask fans to stop victim-blaming.
She is once again asking 90 Day Fiance fans to stop saying such cruel things to and about her.
This week, Yve took to Instagram to post a video and a lengthy accompanying caption.
"Myself & my fellow cast members have put their lives on hold to some capacity," Yvette wrote.
"This moment in time is where I was at the day of my wedding," she explained.
"These are some of my memories I had to not reveal in real time," Yvette pointed out.
"The ultimate message is the following is," she clarified.
Yve warned "that we will continue to commit atrocities against one another."
That is, "if we continue to be inhumane to one another."
Yvette emphasized: "That is the point of this."
She went on to ask: "And, what happened to 'if you don't have anything nice to say don't say anything?'"
"I have said there is no comment for the time being," Yve asserted.
She promised her fans and followers and critics: "It will all make more sense in time."
"As they say patience is a virtue," Yvette reminded everyone.
"If people had more understanding, kindness, and patience," she counseled.
Yve suggested that "maybe they wouldn't hurt other people."
She then asked: "Can we leave the world a better place with our actions emotionally, physically, and psychologically??"
"My primary focus every day is my son," Yvette then affirmed.
"I have less than 5 months to try to turn his condition around," she shared without explanation.
Yve added that "my mother is currently ill & has a pre-existing condition & I need to be on my toes for them."
"They are the two most important to me," Yvette emphasized.
She concluded her caption: "So as I say #bekind life is hard enough."
Clearly, she would love for people to just wait another couple of weeks until she is contractually allowed to answer questions.
The video itself is a little generic, discussing finding commonality and love despite differences.
Yve has embodied that value very much this season. Even when Mohamed has outright rejected so many things about her.
We sincerely hope that, later this month, Yve is able to tell us that she and Mohamed are over. She deserves better.