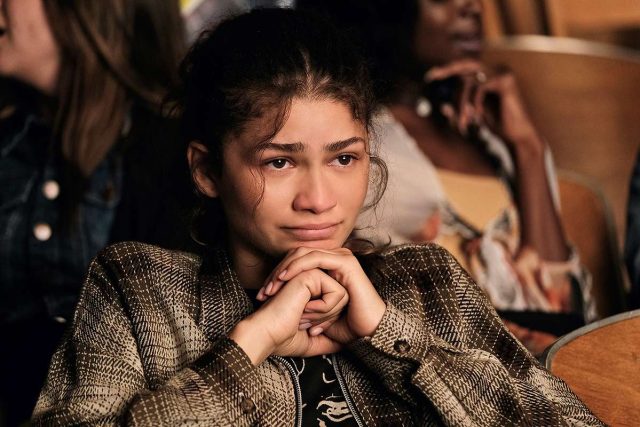 Zendaya has been named as the recipient of CinemaCon 2023's Star of the Year Award. The history-making actress will "receive the honor at the movie theater owners convention's Big Screen Achievement Awards ceremony, which is taking place at The Colosseum at Caesars Palace in Las Vegas on April 27," per Deadline.
"In just a few short years, Zendaya has captured audiences' attention with her compassionate performance on the small screen as Rue in 'Euphoria' and has drawn audiences in on the big screen with her performances in 'Spider-Man: Far From Home,' 'The Greatest Showman,' and 'Dune,"' said CinemaCon's Managing Director, Mitch Neuhauser. "We could not be more honored to present Zendaya with this year's CinemaCon Star of the Year Award."
In 2020 Zendaya made history by becoming the youngest winner of the Emmy for Drama Lead Actress. She was recognized for "Euphoria," and netted a second win for the HBO teen drama in 2022, making her the youngest two-time winner of the award.
The Disney Channel alumna has said that feminism must include "women that look like you, women who don't look like you, [and] women whose experiences are different than you." She emphasized, "That means Black women, that means trans women, that means all women."
Zendaya's upcoming slate includes "Dune 2" and tennis drama "Challengers."