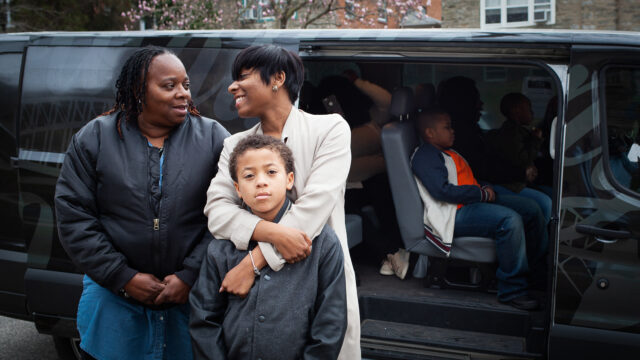 Kristal Bush was a young child the first time she visited her father in prison. She didn't get the opportunity to see him again until over a decade later, when she was 19 and able to drive herself. "A Woman on the Outside" sees Bush doing her best to stop distance from keeping families away from their incarcerated loved ones. "I started the van service to keep families connected," the social worker explains in a new trailer for the documentary. She helps folks make long trips to their nearest and dearest in prisons hours away from the city. As Bush explains, "It is systems that are in place that disrupt the Black family. Black women, I don't think we're given enough credit for how much we actually bear." She emphasizes, "So many people depend on me."
Directors Zara Katz and Lisa Riordan Seville follow Bush during a time of major transition. Her father and brother are returning home after spending decades behind bars. "I want my family home but I don't think we know what it's like to be a family," she admits.
"We hope people see that this is a story of love and of caregiving, about what the world asks of women and what it offers women in return for those demands," Katz and Seville told us. "Some 2.3 million people a day live behind bars. One study estimates nearly half of Americans have had a close loved one incarcerated. For Black women, even more. To love someone who's locked up is not a marginal experience. It's one broadly-shared, but that often goes undiscussed due to stigma."
"A Woman on the Outside" marks the pair's feature debut. It premiered at SXSW and won Best Documentary Feature at the American Black Film Festival. No word on a release date yet.