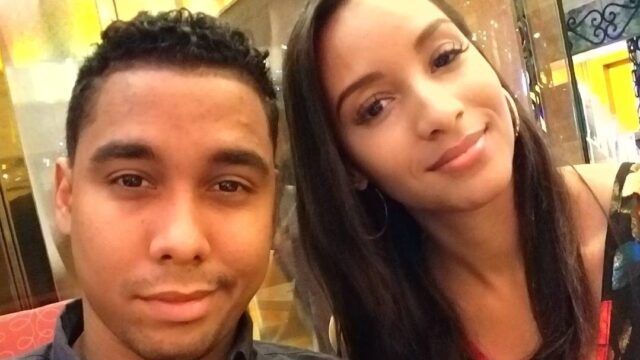 Late this spring, Pedro Jimeno filed to divorce Chantel Everett after five years of marriage.
90 Day Fiance and The Family Chantel viewers were not shocked.
Their marriage had struggled for years, and not only because of in-laws. Recently, fans suspected that Pedro is cheating.
Why are these two divorcing after half a decade?
Only this week did the world learn that it's the end of an era for these two 90 Day Fiance legends.
They were the first cast members of the franchise to get their very own spinoff.
Chantel and Pedro walked so that Darcey and Stacey could run. Now, they're no more.
On May 27, Pedro Jimeno filed to divorce Chantel Everett. He described their marriage as "irretrievably broken."
He asked the court to equitably distribute all marital property and all marital debts between them.
Pedro also filed a request for an emergency hearing.
The couple separated on April 27.
According to Pedro's filing, Chantel withdrew $257,000 from their joint business account on April 23.
That money, he alleges, is now in an account under Chantel and her sister, Winter's, names.
Pedro is asking the court to force Chantel to return the funds to a shared account, where they can divide it according to the divorce settlement.
The court then denied Pedro's petition for an emergency hearing.
However, they will hold a regular hearing when the court is good and ready.
For years, Chantel and Pedro's relationship was brimming with drama.
Much of the issue was each other's families.
Chantel's family is over-the-top in so many ways.
Meanwhile, Pedro's family has been extremely hostile towards Chantel and her family.
We don't just mean brawling in Chantel's family home, though that very famously happened.
In the couple's early days, they had to lie to his family because they disapproved of the marriage.
More recently, however, the problems have arisen a little closer to home.
On The Family Chantel, Chantel described how Pedro's new job had coincided with a sudden loss of affection.
It wasn't just that Pedro constantly complained and badmouthed her. It's like he was never around.
As the season progressed, viewers began to very naturally pick up on other clues.
Pedro's sudden withdrawal of affection. Him spending so much time away from Chantel.
Many viewers ultimately came to the same conclusion: perhaps Pedro was having an affair.
For now, a restraining order enjoins both Chantel and Pedro from sabotaging each other — including with financial transactions.
They will have to wait for a court's judgment. Then they can divide their assets.
Perhaps, when the dust settles, we will find out what this divorce is really about.