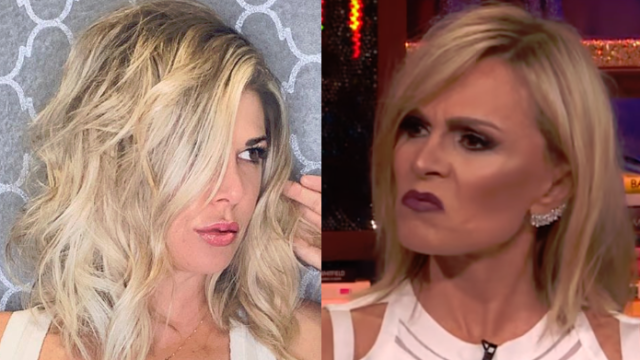 [ad_1]

Over the weekend, reports of a casting reshuffle rocked The Real Housewives of Orange County fans.
Allegedly, Bravo is firing two RHOC cast members ahead of Season 17.
Now, a report says that two familiar faces will be returning to the show — and no, it's not Vicki.
The funny thing is … these two women kinda hate each other. Maybe that's the whole point?
Earlier this month, as we previously reported, there was a leak of uncertain veracity out of Bravo.
Dr. Jen Armstrong would reportedly not be returning. Most fans kinda figured that.
Meanwhile, the report claimed that Noella Bergener had been demoted — despite her spotlight role last season.
The report said that Shannon Beador and Heather Dubrow would retain their Full Housewife positions.
Meanwhile, both Gina Kirschenheiter and Emily Simpson could potentially face demotions.
This is already a massive shakeup if true. Possibly, a catastrophic one.
See, "demotions" don't mean that someone is automatically moved to a "Friend" role.
Bravo offers the "Friend" role, where they get the potential for ample drama from someone for a fraction of the price.
If Gina and Emily and Noella received these insulting offers and declined, the show could be scrambling for new stars.
We do know of two returning Housewives, however, if reports are to be believed.
RadarOnline claims that Tamra Judge and Alexis Bellino will return for Season 17 of the show.
Both are very familiar faces to longtime viewers of the show.
It has been just over two years since Tamra was offered an insulting "Friend" role, but quit instead.
This was the same season where Vicki said her farewell to the show.
Andy Cohen and others always suggested that Tamra's return was almost inevitable … apparently, now is the time.
Alexis is a little less certain.
The report alleged that she has been approached to do Season 17.
However, the former Housewife — who has previously vowed to never film with Tamra — has yet to agree.
Real talk: there are always reports like these ahead of a new season.
Some are extremely real. Some turn out to be more like trial balloons. Others are just plain phoney.
We do not know if this report is true. Frankly, aspects of it make us hope that it's not.
That said, viewers would like to see Tamra again.
Prior to her departure from the show, she was second only to Vicki as a veteran of RHOC.
And seeing her face off against "Jesus Jugs" again — and against her former friend, Shannon — could be entertaining.
At the same time, Gina and Emily bring unique elements to the show. Does Bravo want to lose those?
And then there is newcomer Noella, whose intense family drama and beef with Heather dominated much of last season.
If Bravo really intends to demote or fire her, we'd be at a loss to explain why. So … let's play this by ear.
[ad_2]

Source link